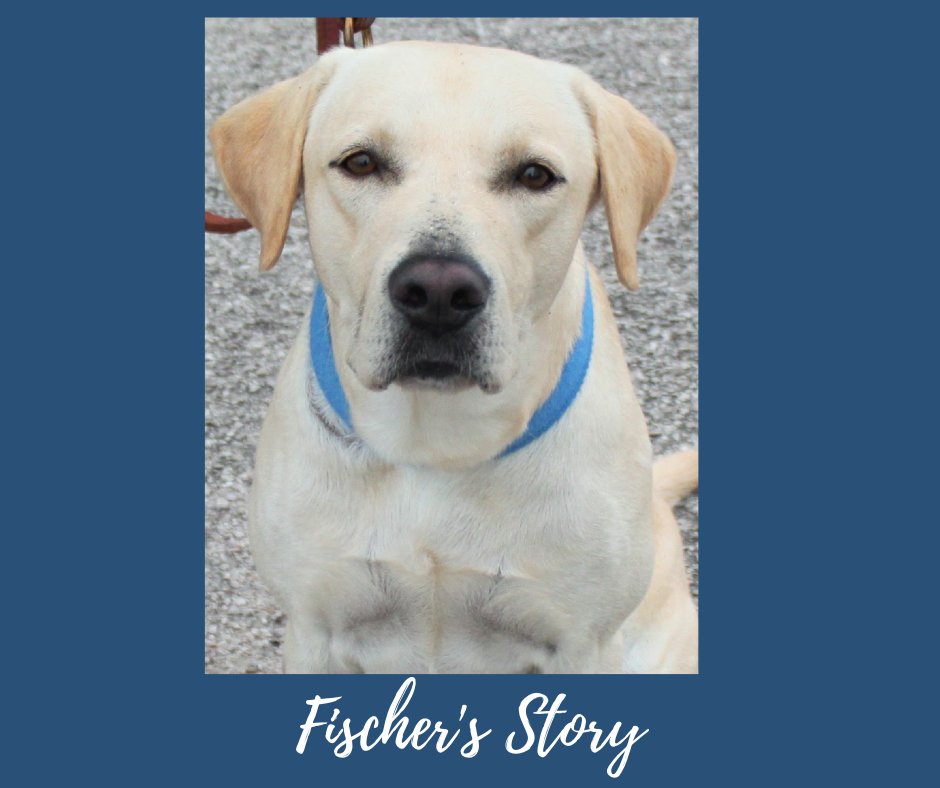 Fischer didn't like loud noises like gun fire or thunder, but in 2010 at the age of 4, he faced his fears and became a bomb sniffing K9 State Trooper for the Texas Department of Public Safety. My sister, Sandy, came into his life in April of 2012 as his new handler. Not only did they become the best of partners at work, but he became her best buddy at home. Fischer became one of the best K9s in the unit under the guidance of my sister. He would get really excited to go to work every day.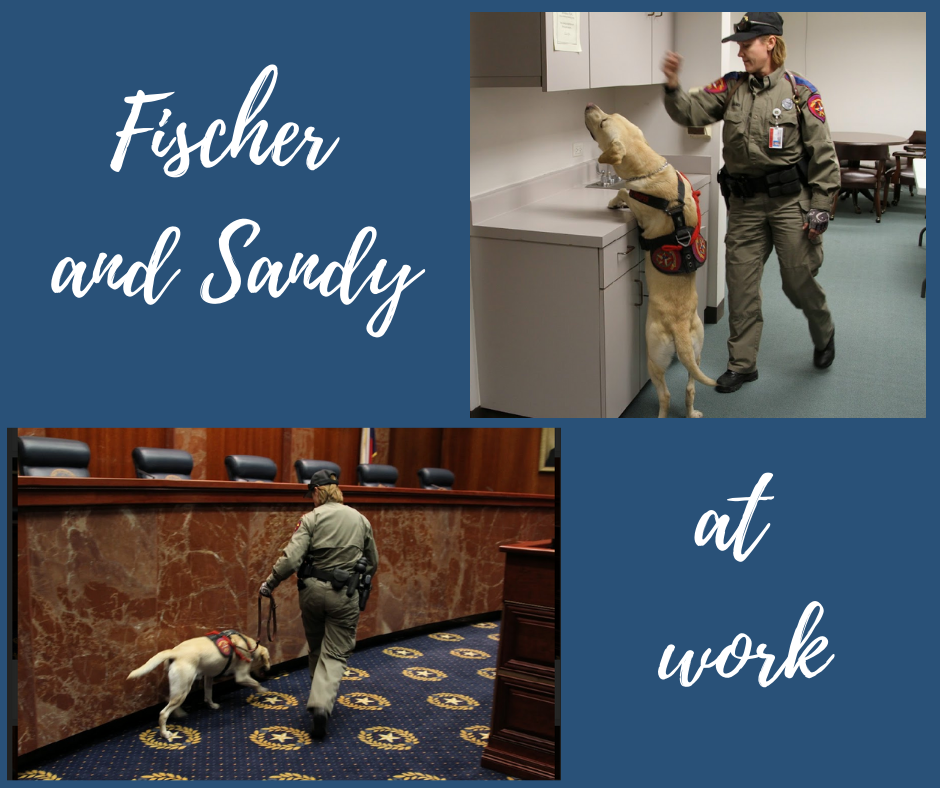 Fischer faithfully served the DPS until his retirement in 2018 due to the decline of his physical capabilities. My sister was able to adopt him as her family pet. He never met a stranger and lived for pets, scratches and hugs. He never lost the sense of duty and would meticulously "sweep" the house upon return from outings to make sure it was clear of any danger. Fischer loved water and played in his kiddie pool with a bowling ball (yes, they float!). He also loved going swimming and fetching toys in the big human's pool. He was a love!
Fischer passed away in July 2021 after living a full life of service to the State of Texas and my sister and her family. Thank you for your service and unconditional love!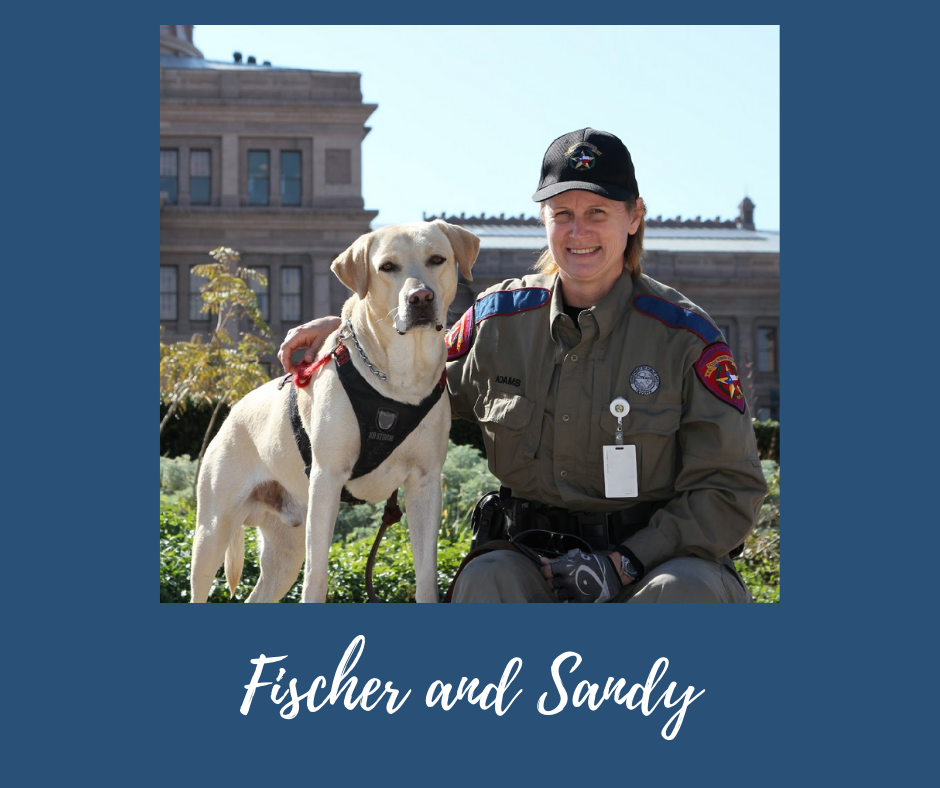 This blanket is being gifted to my sister, Sandy.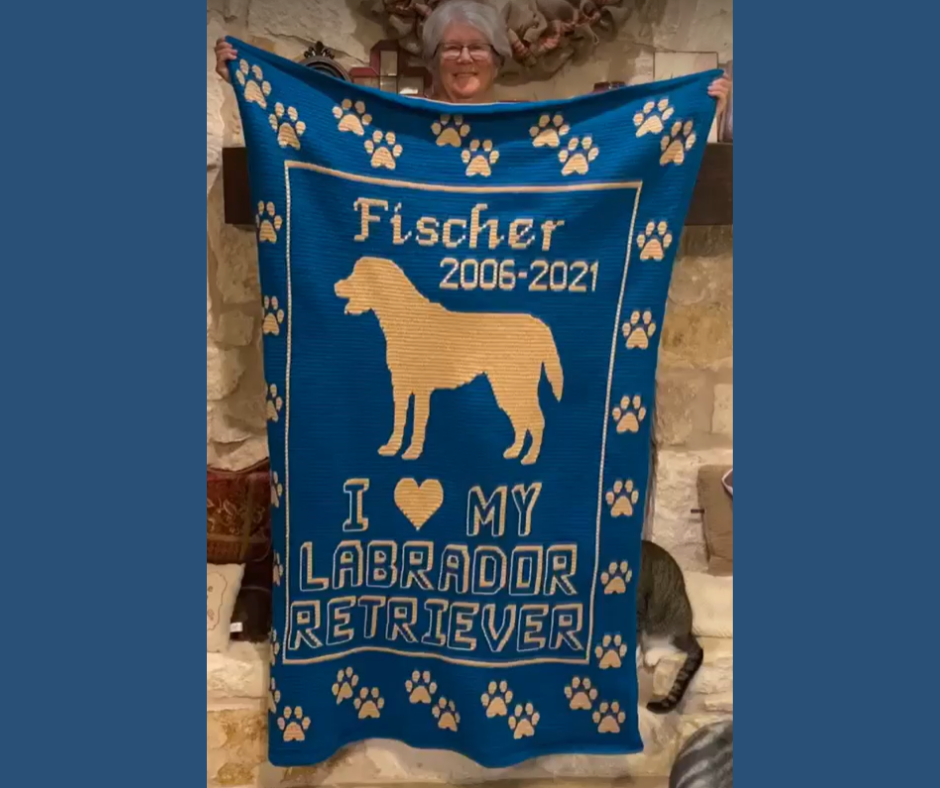 -written by Laurie Gauthier Fulwood (pattern tester)